Simple 3 Ingredient Teriyaki Sauce Recipe
Never buy store bought Teriyaki Sauce again. This Teriyaki Sauce recipe is super simple and stores in your refridgerator for up to a month – if it lasts that long
Scratch Made Teriyaki Sauce in Less Than 30 Minutes!
Let's keep this short and sweet. (see what i did there lol)
To make my NerdiYaki Sauce, combine 1 cup of Low Sodium Soy Sauce, 3/4 Cup of Dark Brown Sugar and 1 Tablespoon Fresh Ginger finely graded in a small sauce pan.
Bring the sauce to a boil, then lower to a simmer for 10 minutes. Let cool and pour into a small mason jar.
This Teriyaki Sauce can be stored in your refridgerator for a month.
Get My NerdiYaki Teriyaki Recipe Below: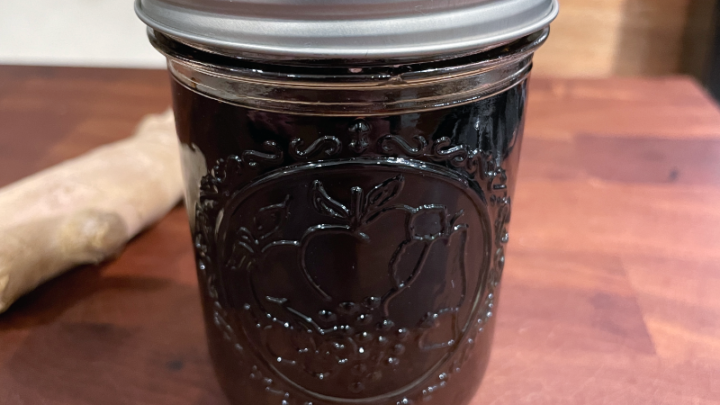 How To Make Teriyaki Sauce Recipe
Additional Time:
5 minutes
Make My NerdiYaki Teriyaki Sauce Recipe Today - You will thank me later! Perfect for Chicken, Rice and Grilled Veggies. Simply 3 Ingredients.
Ingredients
1 Cup Low Sodium Soy Sauce
3/4 Cup Brown Sugar
1 Tbsp Grated Fresh Ginger
Instructions
Combine all ingredients into a small saucepan, bring to a boil, then simmer for 10 minutes.
Let cool and transfer to a glass jar or container.
Notes
This is the base sauce, feel free to doctor it up with garlic, green onions, furikake, red pepper flakes, or honey which would take this to another level!
Store in fridge for up to a month if it lasts that long in your house!
Recommended Products
If you enjoyed my recipe, please help support my blog by checking out my recommended products. Some of the links below are affiliate links. This means that, at zero cost to you, I will earn an affiliate commission if you click through the link and finalize a purchase. Thank you for your support!