RJ's Gourmet Buffalo Wing Sauce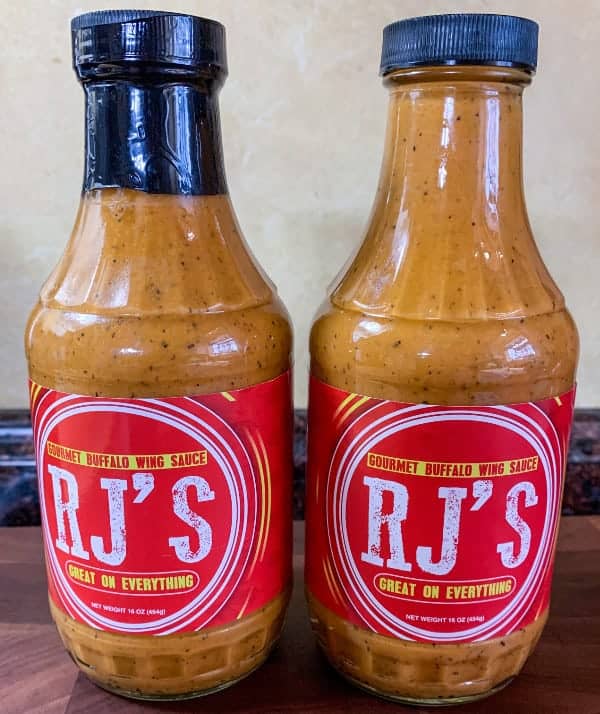 We had a great opportunity to test RJ's Gourmet Buffalo Wing Sauce that was made with love by our friends in Rochester, NY. This father and son duo came up with this recipe together making it even more special. They sent us two bottles to try out and boy is it absolutely delicious. The sauce is not too spicy hot if you are not into spicy sauces, its just the right amount of heat.
This sauce can be put on anything so it doesn't have to stop at wings. The sauce is buttery, smooth and flavorful.  If you want to kick it up a notch and add a little more heat with your favorite hot sauce, that is a game changer and it is even better! 
Not A Party Without Wings!
From the time of its creation in Buffalo, New York in the mid 1960's, chicken wings and the sauces that accompany them have exploded in popularity. Americans cannot get enough chicken wings and you would have a hard time not finding them at most restaurants, bars or grills. Besides eating your chicken winds at your favorite dining spot, you'll find wings at many types of events and parties. Whether it is a sporting event, birthdays party or for holidays and backyard barbecues. It's not a party without the wings! 
How Do I Get Some?
RJ's Gourmet Buffalo Wing Sauce is not available at your local grocery store unless you happen to live in upstate NY, but you can definitely order some and have it shipped to you.
Order Your New Favorite Buffalo Wing Sauce Today!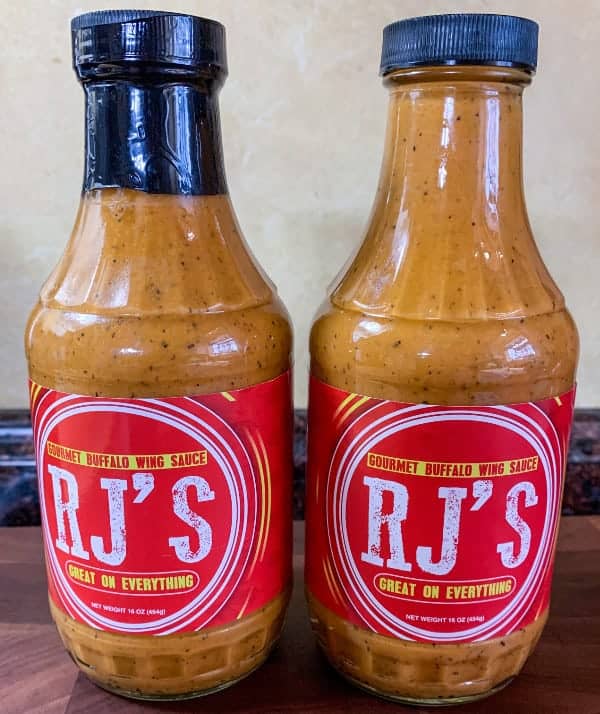 Super bowl is around the corner, impress your guests with this amazing Buffalo dip. Not too spicy and oh so buttery. People will go crazy for it, it's a game changer for sure! 
RJ's sauce is absolutely insanely good and you will want it on everything!
Here is what you will need: 
1 – 1/2 lb Chicken Breast cooked and chopped Nerdy tip: use rotisserie chicken as a cheater shortcut.
4 oz RJ's Buffalo Sauce
8 oz Cream Cheese
2 tablespoons sour cream
6 oz Cheddar Jack cheese shredded
Frank's Red Hot optional if you want to kick it up some.
Directions
Preheat oven to 350f
Combine all cheeses with RJ's Sauce in a medium bowl and mix until incorporated
Add chicken to bowl and mix with a fork lightly to coat the chicken
In a shallow 8×8 oven safe dish pour mixture and spread in an even layer
Bake in oven for 20mins and remove to serve
Serve with toasted baguettes or French bread